Personal Advise by
Carmen Brower
Psychic and personal adviser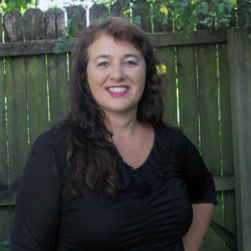 Carmen Brower
, 1-727-692-2806
www.mysticmatchmakers.com/carmen
One of the best psychics in America for the passed 30 years.

Carmen is coming from family where 5 generations were involved in the art of predictions and personal advise. Carmen has been featured on many shows and she is involved in helping people where they can not do it themselves. Clients of Carmen include Hollywood Stars, the world of politics as well as ordinary people.
Carmen's German background allows her also to be very popular in Europe. She always has personal touch and goes extra to help every client.
Carmen Rosaly Brower is a Fifth generation psychic Medium and a spiritual adviser, a certified energy practitioner (Reiki Master) and a consultant. She has nearly 29 years of experience in these modalities.

She has the ability to look deeply into the lives of many people concerning all types of matters. These matters consist of relationships, finance, stress, depression, employment, and personal lives including family members, friends and love ones. The prophetic word gives people the ability to achieve optimum success in all of their endeavors. Intuitive, accurate and to the point.

Sometimes use of hypnotherapy is used for those who seek to better their lives by tapping into their subconscious mind to achieve goals, overcome fears, overcome phobias, overcome unwanted habits and much more. In hypnotherapy, I work with the subconscious mind by allowing you to journey into alpha, delta and maybe theta consciousness. These are the relaxed state of consciousness where everything slows down to make major adjustments and changes on a more spiritual level that manifest themselves on a physical level. This is the most powerful mind that we have. It is the seat of all emotions.

She uses energy healing for those that want to bring their bodies back into its natural state of healing. This alignment is done by activating the 7 chakras which allows the body to use its own natural energy to heal itself. This is another powerful spiritual journey where energy is directed to flow in the proper place throughout the physical body for rejuvenation and healing. During this process, people feel different sensations.
1 hour Advise From Carmen - $120.00
| | | |
| --- | --- | --- |
| Psychic Carmen, 1 hour Advise, $120.00, you can purchase more at check out. | | REGULAR PAYMENTS |
More About Carmen
Carmen has a loyal following throughout Europe and the United States.
For over 34 years she has been using the Tarot as a natural conduit for her psychic gifts. Her psychic readings are meaningful and filled with practical insight, guidance and direction.

Not limited by the constraints of 'specialties', Carmen helps her clients in all areas, from career to the complexities of personal relationships.Carmen's life philosophy is deeply rooted in Eastern spirituality.

She was born and raised in Eastern Europe where her family still resides. Her parents were true seekers that inspired and taught her to be guided by the wisdom of many traditions and teachings including Christianity, Hinduism, Tibetan Buddhism and the Kabbalah. Formal training in the symbolism and use of the Tarot and in Astrology began when she was quite young. She has been honing her abilities throughout her entire life.Carmen is a certified Re iki Master Healer, and has studied various theories and practice for uncovering past life memories, Quantum Touch, Kalmanini,..with grandmother Mechi and other Native American traditions.
Her great grandmother a Cherokee and Choctaw medicine women has past on many of her gifts and traditions.Carmen specializes in questions related to love, success, destiny, opportunity, and connections to loved ones who have passed.

Devoted to helping others Carmen also follows a daily practice of meditation and energy to ensure her energies are in balance for her work. Her abilities have contributed to a massive following in both the United States and Europe.
Carmen currently lives and works in New Port Richey Florida and she travels world wide to continue her agenda of healing and good will. Schedule your appointment.
Some of her achievements include Radio Appearances and Special Events The Lillian Caldwell Show, 2012, multiple appearances. Shape Shifting with Lisa Bonnice, 2010, multiple appearances.Dali Museum of Art, Guest Reader, 2011, 2012, 2013. 2015
email:Carmencam0822@gmail.com
1 hour Advise From Carmen - $120.00
| | | |
| --- | --- | --- |
| Psychic Carmen, 1 hour Advise, $120.00, you can purchase more at check out. | | REGULAR PAYMENTS |